Canesten
®

Thrush 1-day Internal Vaginal Cream​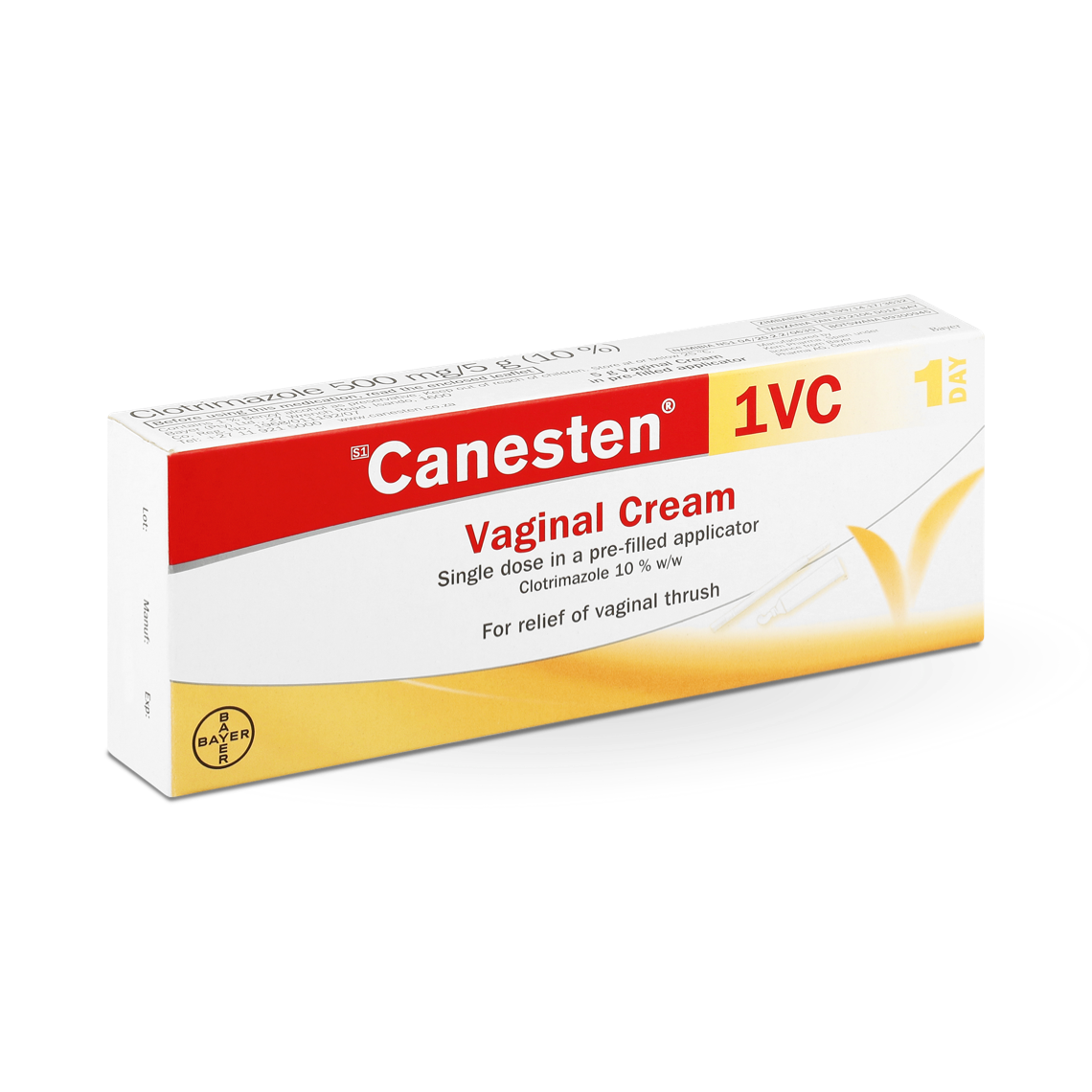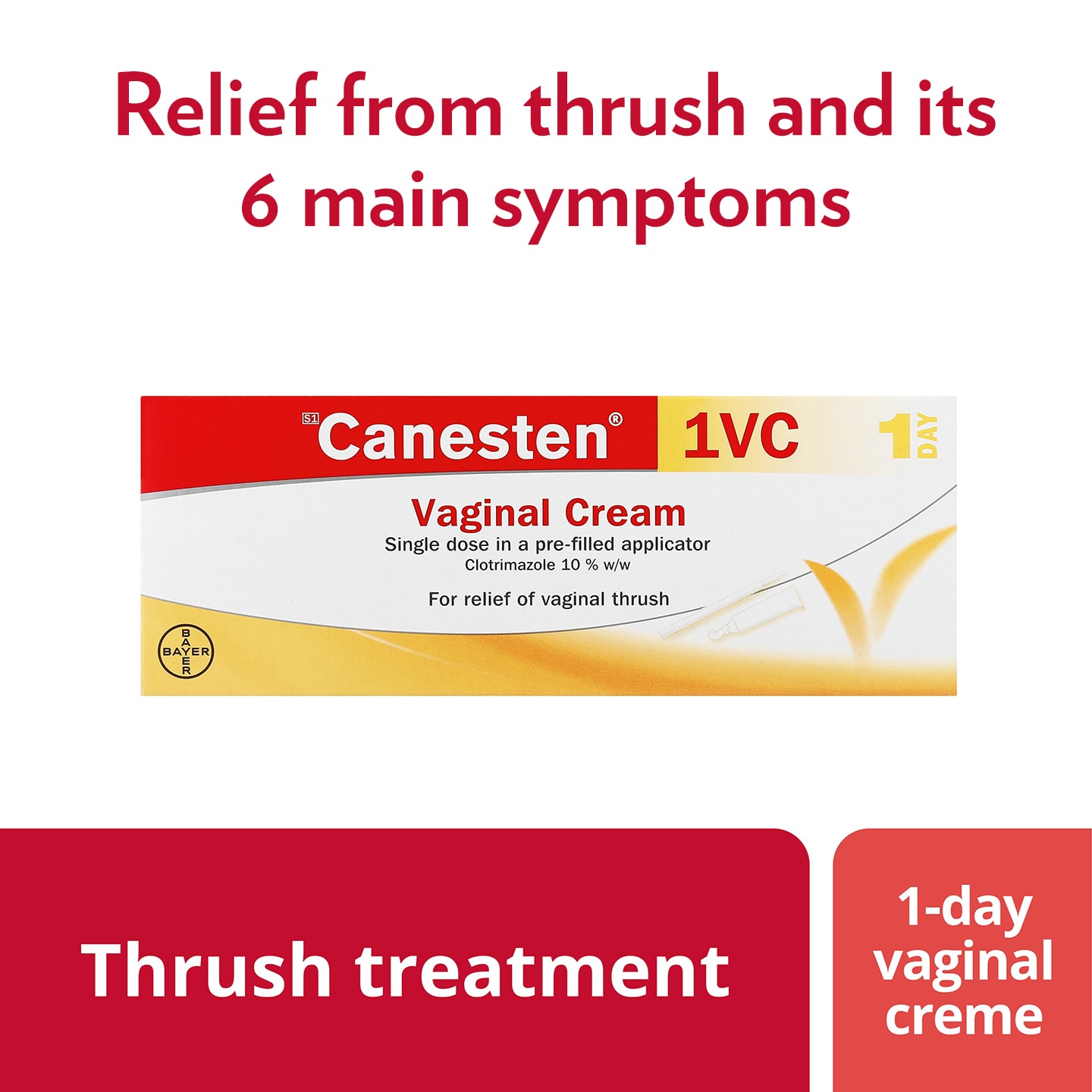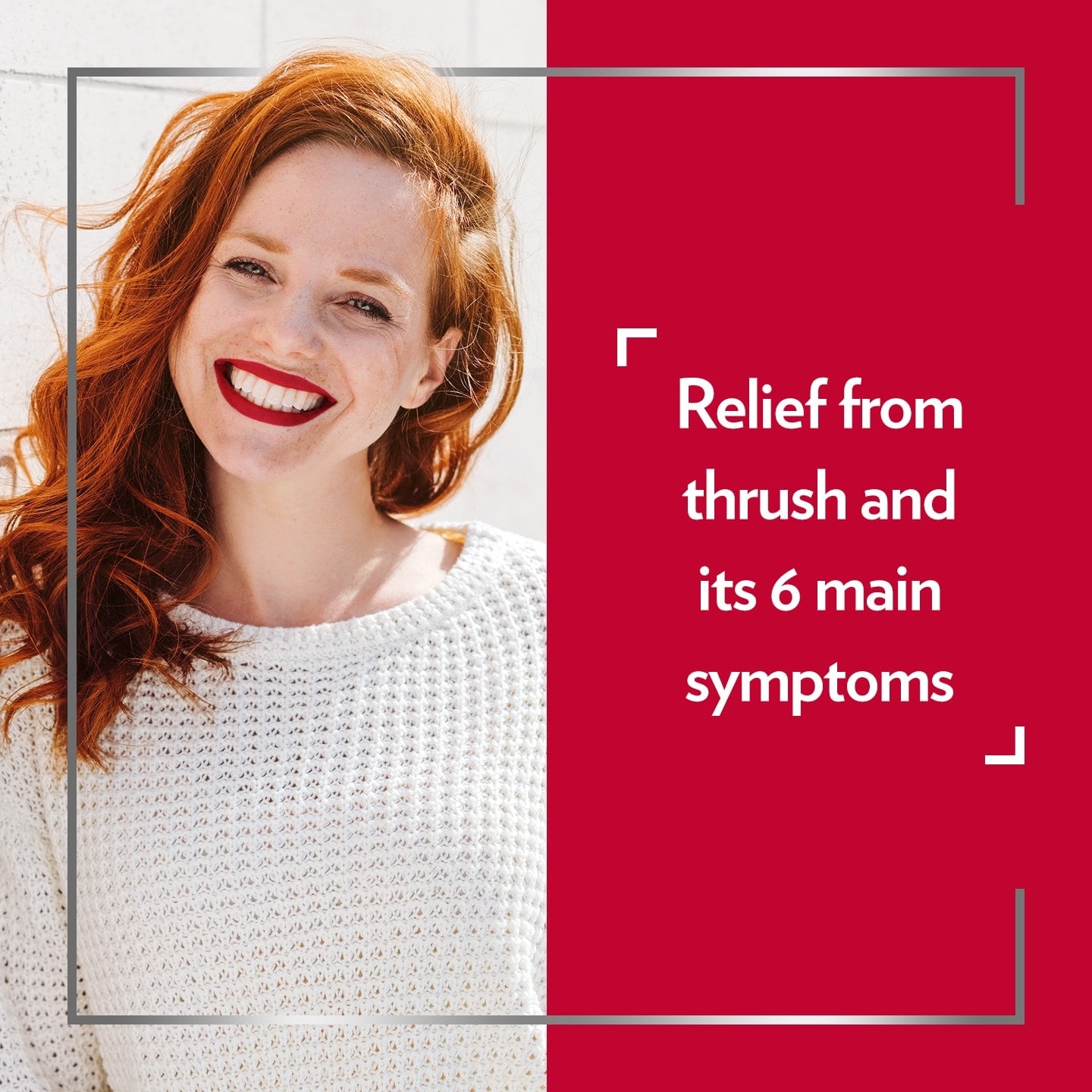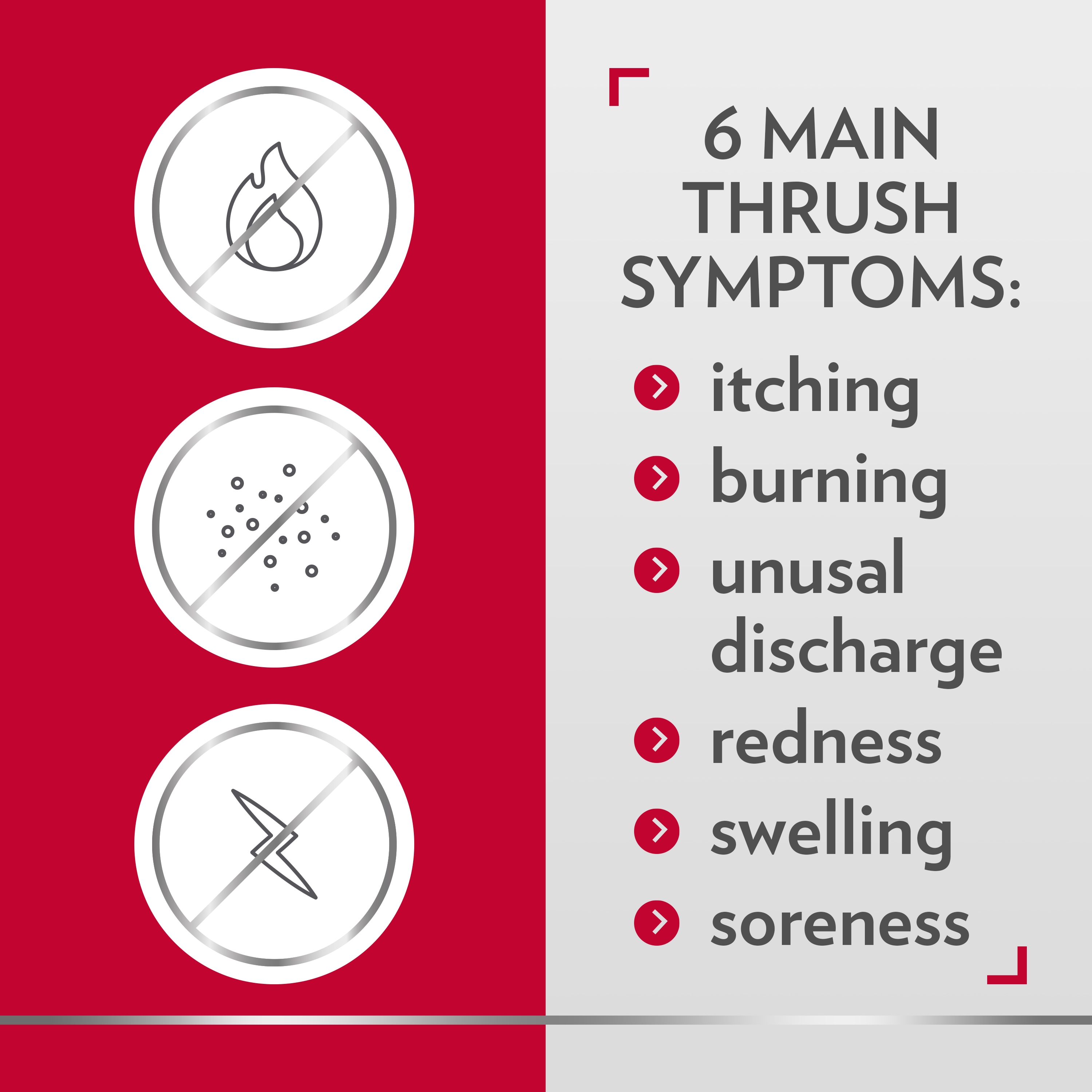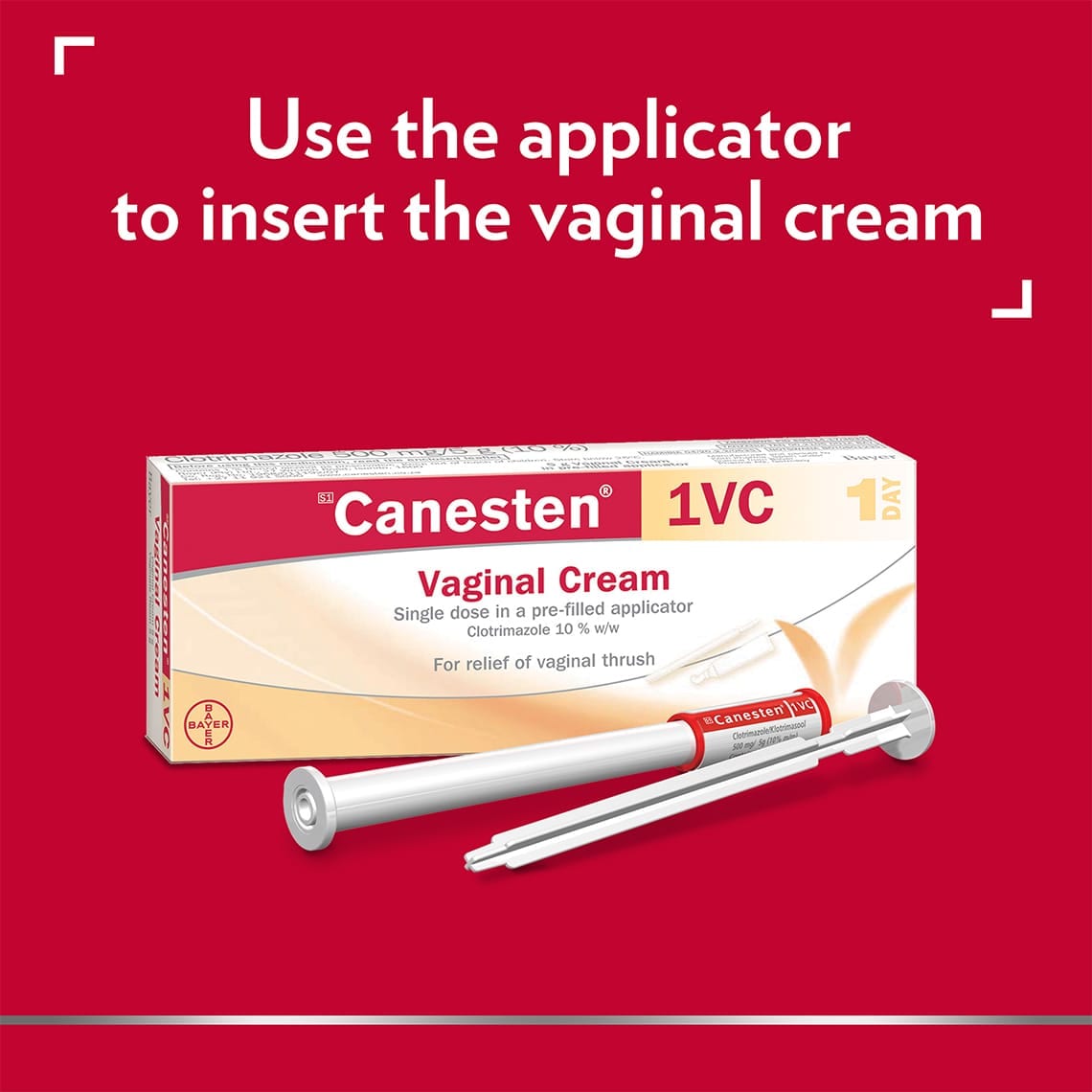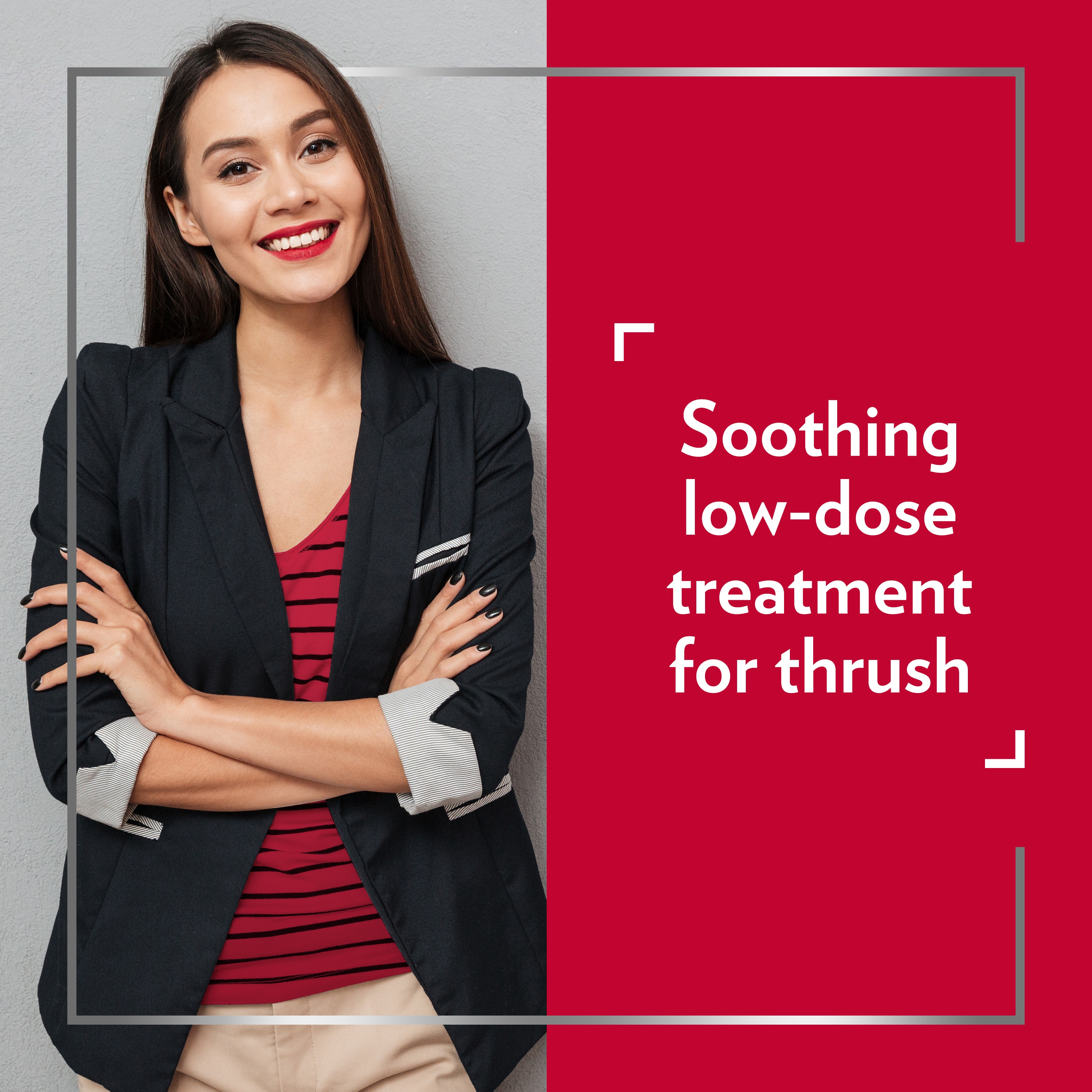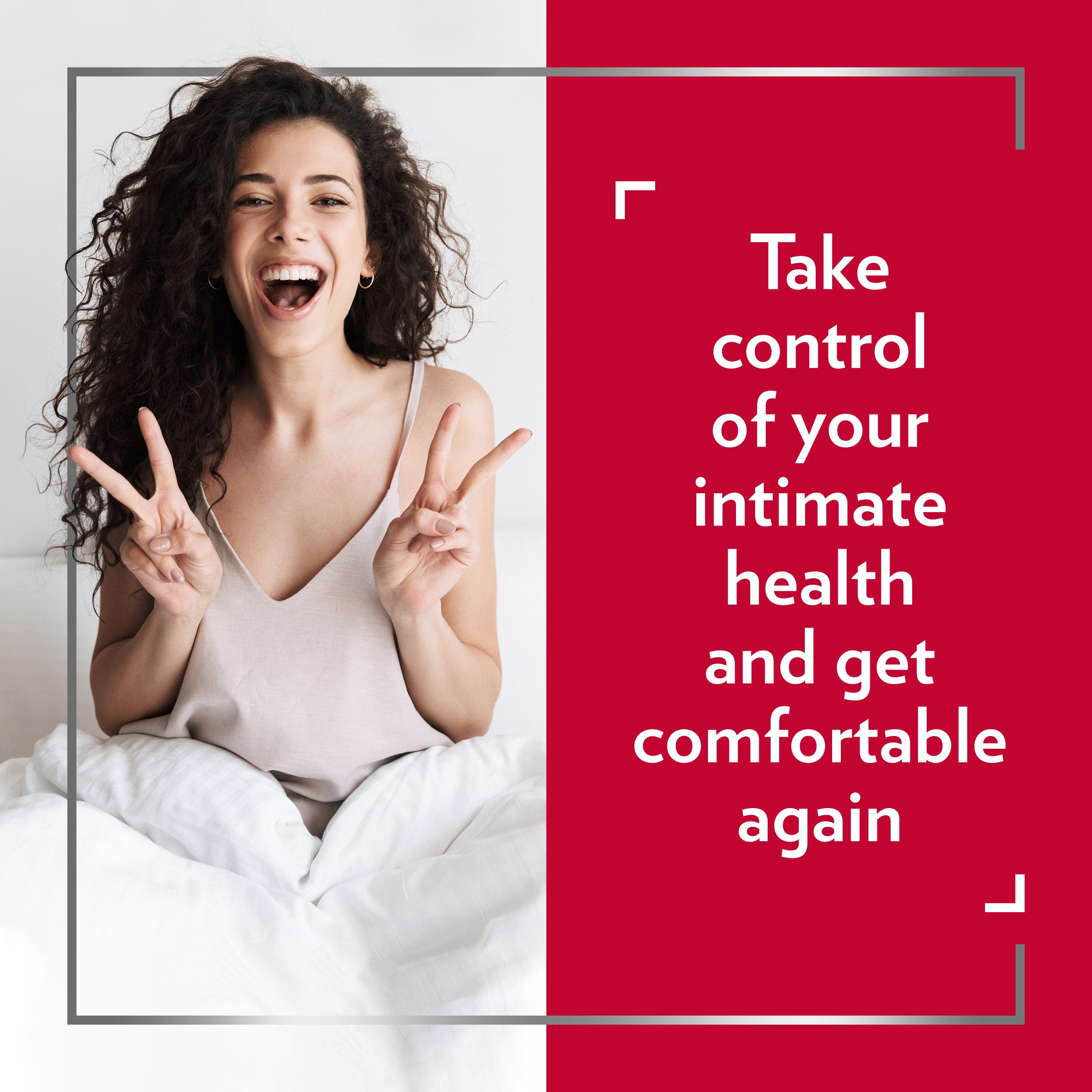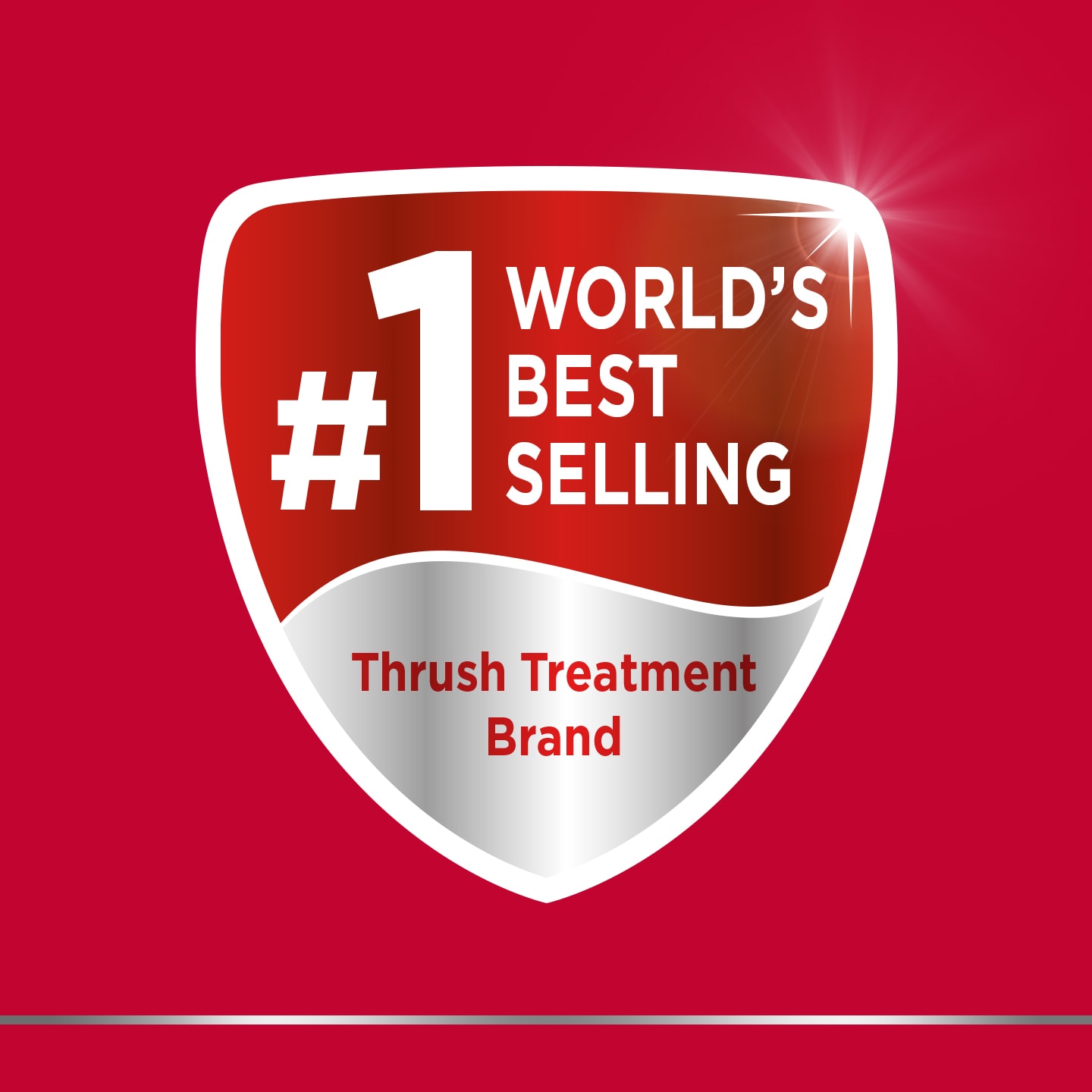 Canesten
®

Thrush 1-day Internal Vaginal Cream​

Be confident you're choosing the right thrush treatment!

Canesten® is the worlds #1 best selling thrush treatment brand​. Canesten® Thrush Internal Cream is a single-dose soothing treatment that is delivered in a no-mess pre-filled applicator. The soothing vaginal cream may be preferred by women who experience vaginal dryness.

The treatment is easy to use at home and irritating symptoms should begin to disappear soon.

Canesten® helps you feel comfortable again so you can get on with your life.

S1 Canesten® 1VC (10 %): 500 mg Clotrimazole per 5 g Vaginal Cream U/20.2.2/205.
How do I know it's thrush?
Choose your treatment
Across the range of Canesten® thrush products, all treatments work equally well to treat an infection. We offer effective solutions to suit different lifestyles and preferences. Choose the option that suits you best:

Duopak contains internal treatment & external cream, useful when external symptoms on your vulva stand in your way. Choose Single Pack (only internal treatment) when no external itching or burning annoys you.

Different dosage to suit your preferences: from 1-day treatment (our highest dose) for women who have busy lifestyles or prefer a shorter course of treatment via 3-day (regular strength).
How to use?
Wash your hands thoroughly before and after using Canesten®
Try our complete intimate health regime
Thrush: what are the risk factors?
Yeast and bacteria are naturally present in your vagina. Thrush occurs when the level of Candida albicans  increases. There are times when you're more prone to thrush:
Reference:
Sobel JD. Vulvovaginal candidosis. Lancet 2007: 369, 1961-71
Thrush: how can I prevent it?
If you're worried that thrush will come back or you suffer from recurring symptoms, there are a few things you can try:
Don't let thrush hold you back
Take control of thrush symptoms, free from worry and discomfort.

Don't miss a thing – let Canesten® help you enjoy all the quality time life brings.
Can men get thrush?
It's less common than in women, but men can also suffer from thrush symptoms
Although it's not an STI, it can be passed back and forth during sex. Foreskin constriction, a weakened immune system, antibiotics or diabetes may make men more susceptible
Canesten

®

external cream can provide effective treatment for men with thrush infections.
Reference:
*Sobel JD. Vulvovaginal candidosis. Lancet 2007: 369, 1961-71
Frequently asked questions about thrush
Discover Canesten® products